these girls are gorgeous identical triplets who love to explore the globe.
their adventures are inspirational and so much fun to follow.
cambodia is on the top of my travel list and these girls show us how to do it right.
EAT: LOCAL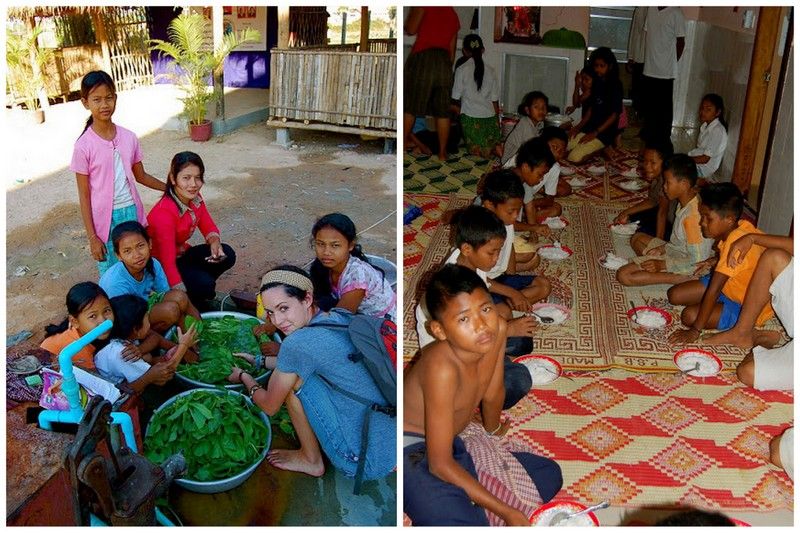 We spent some time at an orphanage and while we were there ate a healthy heaping of morning glory (similar to spinach) and sticky rice. It's always a treat to eat locally, and especially to share a meal with people who actually live there. We helped in the garden and ate our harvest from the day, and it tasted far more delicious knowing it was hand grown and cared for from start to finish by people we knew and grew to love in just a short time. If you can help it, we definitely recommend passing up the usual restaurants and digging a little deeper for unique opportunities to share meals and connect with others in a meaningful way.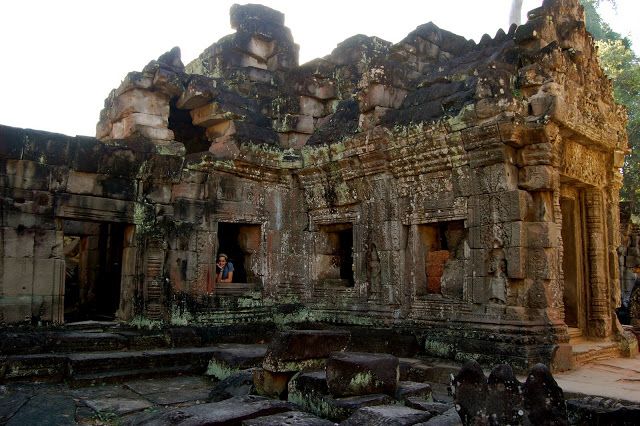 Angkor Wat is one of the world's seven wonders, and for good reason! It's an incredible site to see with several temples to explore by tuk-tuk and foot. Angkor Wat is the capital of the Khmer empire and is the largest religious monument and temple complex in the entire world! Imagine that! We spent an entire 3-days exploring all the temples, and we still didn't see it all! If you're a huge fan of architecture and museums with a really cool history, you'll want the 3-day tour for sure. If you're a little like me and get hungry and floppy when on walking tours, you might want to cut it to just two days and you'll have just as much fun.
Cambodia has a high volume of orphans because of the heart-breaking and traumatic
Khmer Rouge genocide
, which contributed to the opening of several orphanages. Most if not all orphanages are very open to day-trip visitors and volunteers. Make your travel a little more meaningful and participate in some "voluntourism" (see explanation
here
) and spend one of your days at an orphanage playing games with the kids, helping teach English, reading, cooking and cleaning - whatever they may need. Your heart will be glad you did.
head on over to their blog to see my tips on visiting sri lanka!